Regular price
¥27,280 JPY
(税込)
Regular price
Sale price
¥27,280 JPY
Unit price
per
Sale
Sold out
Color is white only.
A wifi model is now available for those who want to use POCKETALK properly.
You can use it by connecting to your home or office Wifi. You can usually use it for language study, and if you plan to travel abroad or go on a business trip, you can purchase an additional global SIM, so you can use it overseas according to your schedule.

Pocketalk uses the most suitable engine for each language and always uses the latest engine on the cloud for translation. Therefore, we have achieved translation accuracy that has been recognized by native language instructors. Communication costs are included in the main unit price, so no line contract is required. Wi-Fi and other settings are not required and can be used immediately.

Highly functional and compact

High-end model

Easy translation function just by pressing the button
Camera translation function that can translate captured text
Convenient pronunciation practice function for language learning
AI conversation lesson function (English, Chinese)
View full details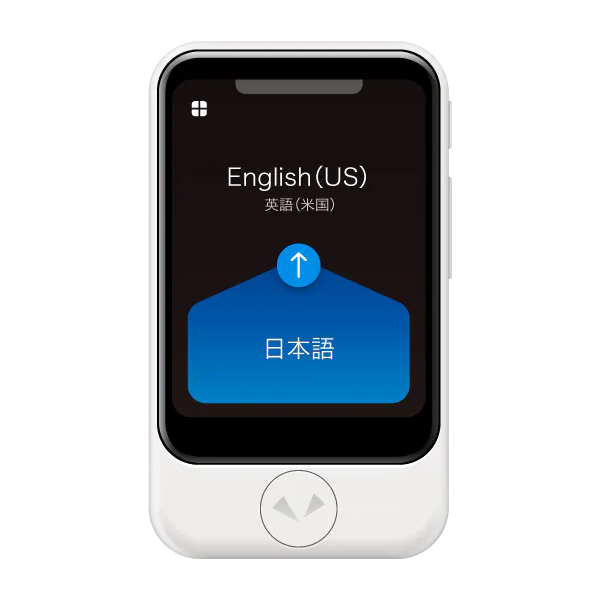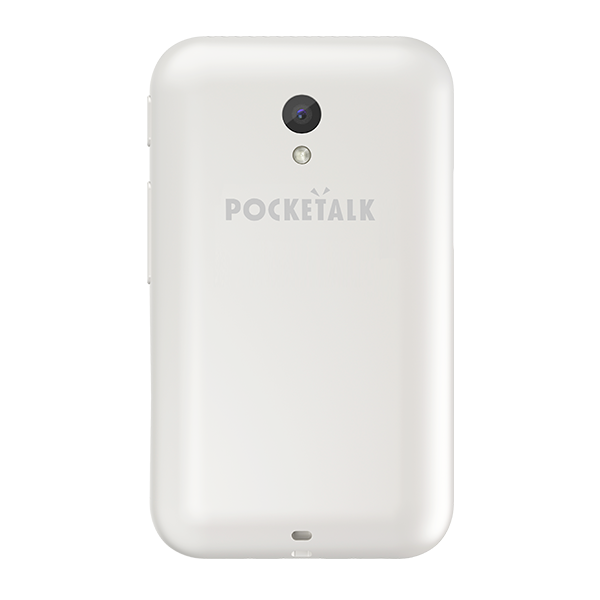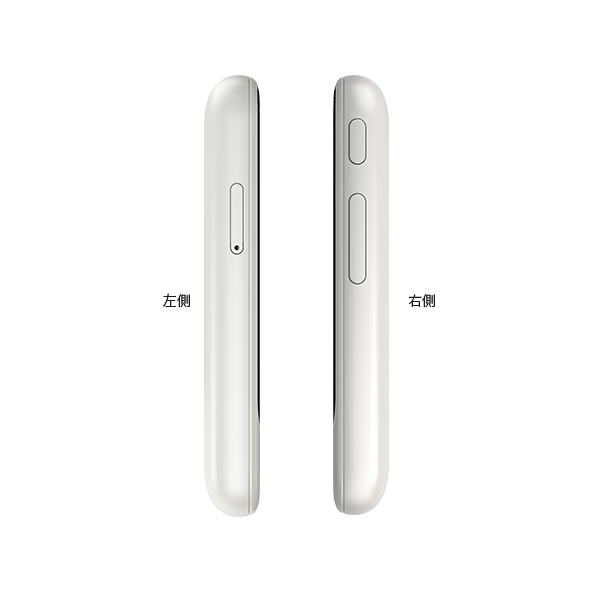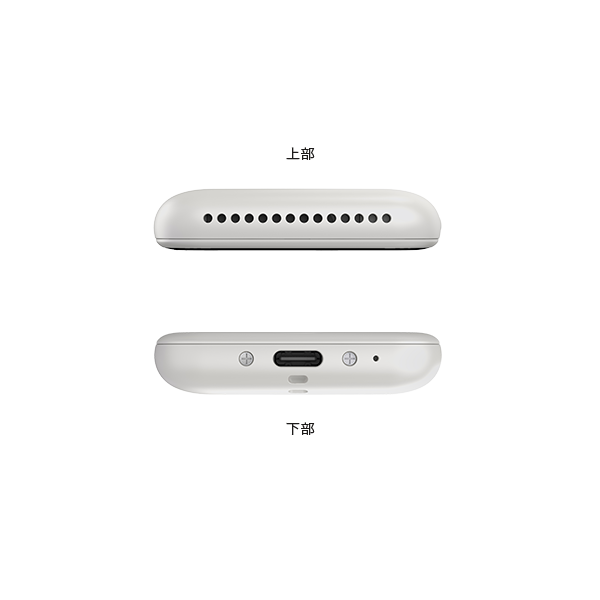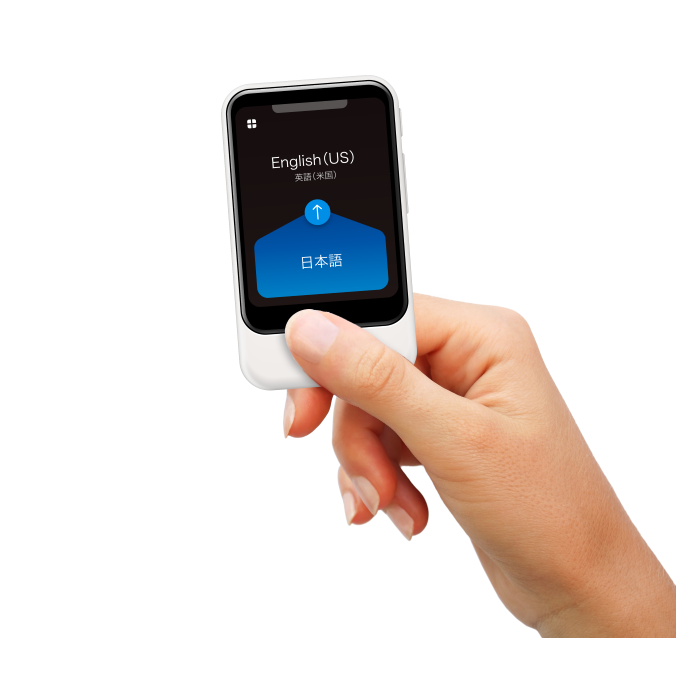 無料翻訳アプリとの違い
オススメ

複数の翻訳エンジンを使うため精度が高い

オススメ

すぐに簡単に利用できる

オススメ

マイクが良いので精度が良くなる

オススメ

安心して使える
Pocket talk that can be seen in the manga
POCKETALK S function
Interpretation function

Easy operation just by pressing the button

Just press the button and talk to the translation result by voice. Language settings can be easily done by voice operation.
The translation result is also displayed in text, so even if you miss it, you can show it to the other party.

 

Compatible with 73 languages ​​around the world

POCKETALK is translated to voice and text in 73 languages ​​and only 11 languages.
You can communicate in a total of 84 languages, including English and Chinese, but also Russian and Portuguese dialects.

Compatible language list

Pronunciation practice function

Language learning at Poke Talk

You can practice pronunciation using the text in the translation history.
In addition to the correct judgment, it is easy to understand which words with different pronunciation are displayed in the red and which pronunciation should be improved.
It can be used not only in English, Chinese, but also in all compatible languages ​​of Pokeet talk.

Poke Talk style learning method

High quality pronunciation

Poke Talk adopts the best engine for each language, so it achieves natural pronunciation.

(As a result of the absolute evaluation of 879 people who have used translated products, services, and apps in their absolute evaluation. April 2022, in -house research)

Text translation function

Camera translation function

When shooting characters with the camera mounted on the Poke Talk, 55 languages ​​are automatically recognized and translated, and displayed on the screen.
Even if multiple languages ​​such as English are displayed together, they can be recognized and translated as each language.
The translation result can be confirmed again from the history.

 

Convenient when ordering at a restaurant or using transportation

You can check the details by tapping the part you want to read. Furthermore, in 46 languages, pronunciation in the original language can be pronounced, which is convenient when ordering at a restaurant or using transportation.

AI conversation lesson function

For those who use Poke Talk for learning, the practice function of English conversation and Chinese conversation is installed.
If you answer the other person's question in that language, AI will return the answer.

 

The answer changes depending on the content

For example, if you are immigration, the purpose of entering the country is individual.
Depending on the answer here, you can practice in advance for real conversation because it is an AI that responds according to the content, such as ending without entering the country.

 

Practice conversations in various scenes

Includes many lessons, focusing on phrases often used overseas, such as when interacting on an airplane or getting lost. You can practice real conversation.
Pocket talk that can be seen in the manga
useful function
Easy to select a translated language

You can choose a translated language not only from the list, but also by voice.
If you do not understand the language of the other party, there is a mode where you can choose from the flag.

Equipped with microphone and speakers that can be used in crowds

A microphone equipped with noise and cancellation function and a large speaker are used to be used in crowds. The convenience of dialogue while using a smartphone is also popular. You can also use external speakers and earphones with Bluetooth connection.

You can also adjust the brightness and character size

Not only the volume, but also the brightness and character size of the screen can be changed according to your preference.

Register frequently used phrases to your favorite

Frequently used sentences can be registered to your favorite, and you can call and play at any time.

Automatic display of local time

The newly installed lock screen automatically displays local time and time in front of the country (region).

Medal function that enhances the fun of using

The country, the number of translations, the number of translated languages, the Wi-Fi connection performance, the performance results, etc. are automatically recorded, and the medals are displayed according to the achievement of each. The country you visit will be displayed on the map.
"Poke Talk Center" that can display history on a personal computer
The translation result of the Poke Talk is stored not only in the main unit but also in the pocket talk center on the cloud in real time and can be displayed in a browser. If you use a poke talk at a meeting with overseas, you can copy the history from the Poke Talk Center, so it will be easier to create minutes.

Create minutes at Poke Talk Center

The translation history can be stored unlimited at the Pocketalk Center, up to 10,000.

 

How to start the use of the Poke Talk CenterHere

Transport the translation result to email

After registering the Poke Talk Center, you can easily send the translation history of the main unit by e -mail.
It is convenient when creating English emails.